Just like Fuso trucks, our buses ally power and performance with ease of operation, driver comfort and value for money. Operators can bank on the popular Rosa range for reliability and efficiency – and a bus-load of happy passengers.
Bus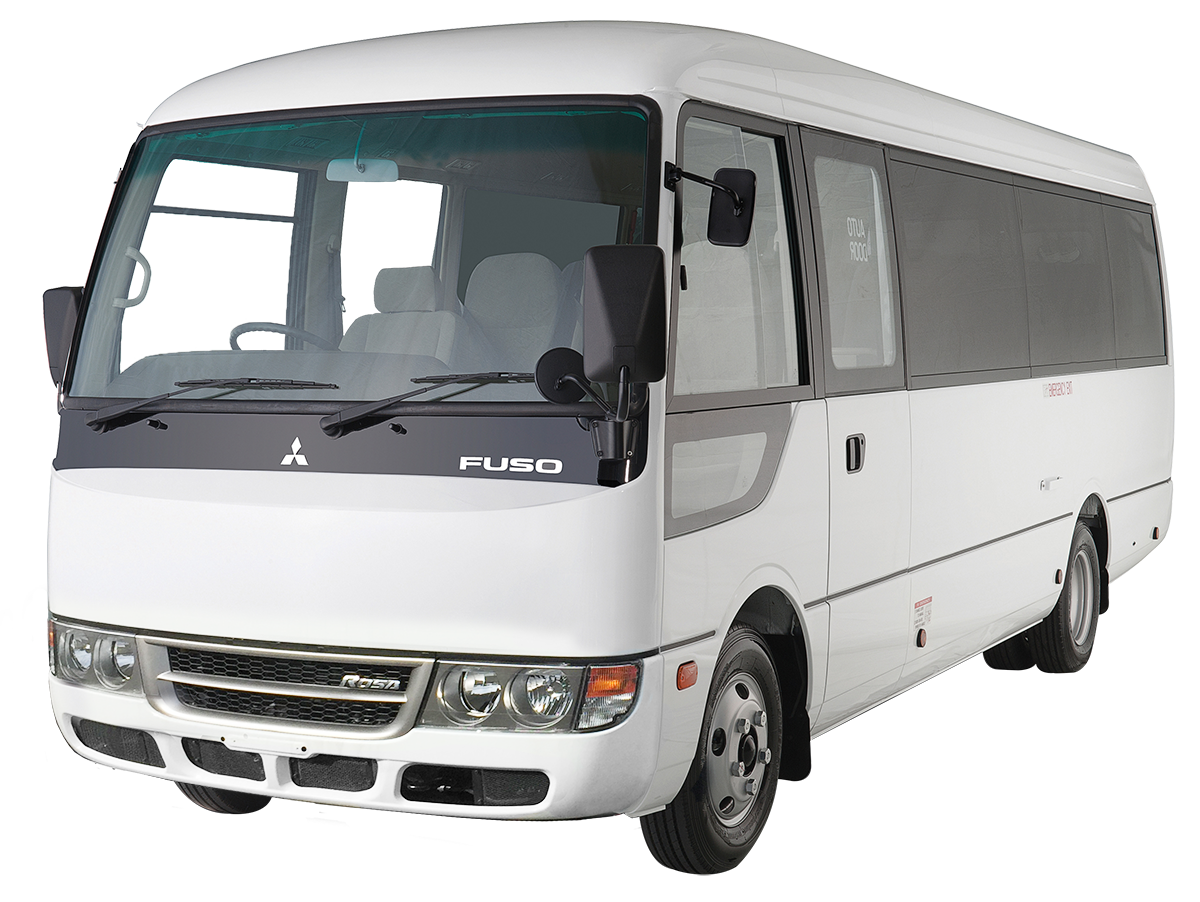 Forward entrance door position helps driver see passengers entering/exiting.

Large bonded passenger windows for unobstructed view.

Accelerator interlock and pre-warning buzzer (helps prevent vehicle being driven with passenger access door open).

Independent front suspension.

Dual calliper front disc brakes with electronic wear indicator warning.
Read about the Rosa Bus